Matt Wise, M.D.
Certified Doctor of Venous & Lymphatic Medicine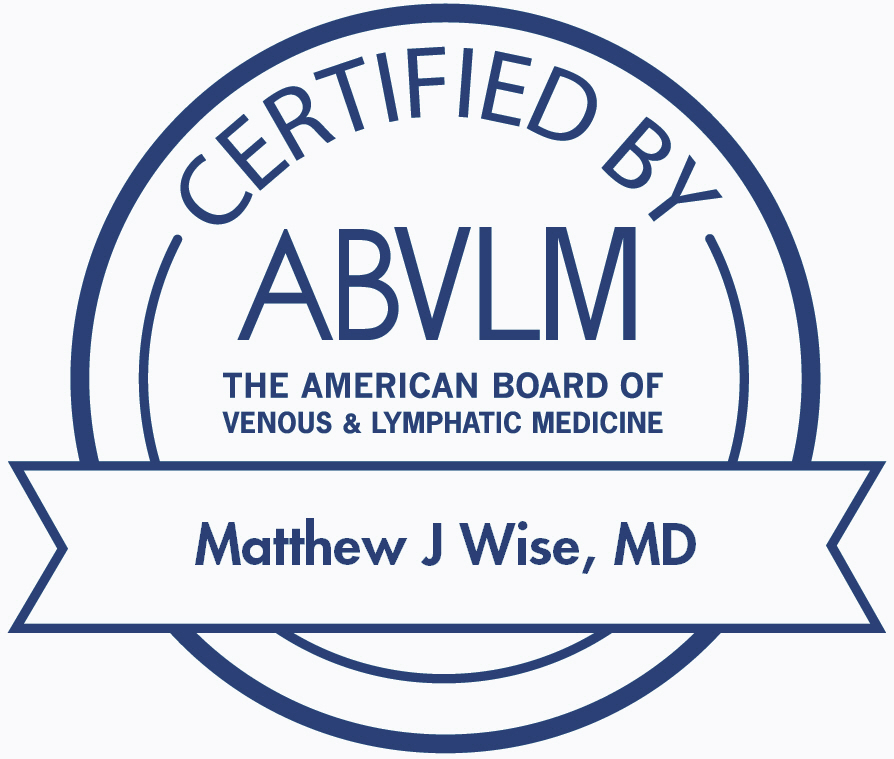 Specializing in vein treatments in Orange County, CA.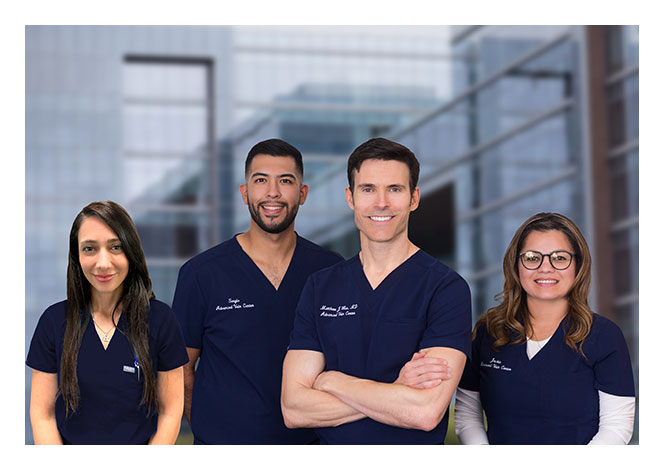 Endovenous Laser & Radiofrequency Ablation (EVLA) is a minimally-invasive procedure commonly used to treat varicose veins resulting from chronic venous insufficiency. During the procedure the doctor creates a tiny cut in the skin to insert a laser fiber into the diseased vein. He numbs the area with local anesthetic then activates the laser. As he withdraws the laser the vein collapses and is sealed. The body is then able to re-direct blood flow through healthy veins.
VenaSeal™ is an injectable treatment for varicose veins. Unlike other treatments, VenaSeal™ doesn't use heat or a foaming sclerosant medication to close damaged veins. Instead, it uses an adhesive substance to help varicose veins close and stay shut. During the procedure, Dr. Hoyle makes a small puncture in the leg and guides a catheter into the diseased vein. Then, while slowly withdrawing the catheter, he injects the adhesive substance into the varicose vein. Pressure is then applied to the vein to help it close and seal itself.
Why Would I See Advanced Vein Center for a Second Opinion?
Patients who have been diagnosed with restless leg, diabetic neuropathy, or other conditions and are not showing improvement with treatment may want to seek a second opinion. With these and other venous conditions, the symptoms are often very similar and a misdiagnosis can extend the time that a patient suffers from a painful condition. If patients from Orange County or the greater Los Angeles area are concerned that their treatment is not as effective as it could be, they should make an appointment at the Advanced Vein Center. AVC is truly an expert in his field and one of the leading physicians treating venous conditions in the United States. He was the first doctor in Orange County to perform endovenous ablation. His training and expertise are extensive which has led Advanced Vein Center to become a highly credible source to both patients and doctors alike.
How Can Advanced Vein Center Help With a Second Opinion?
Many patients who have venous disease also have arthritis and back problems with sciatica. They may have varicose veins, however, their pain may be a result of the other conditions not associated with varicose veins. Dr. Hoyle was also boarded in sports medicine and is able to perform an orthopaedic assessment. Regularly, AVC sees patients that often associate their pain or discomfort with a venous disease. However, since Dr. Hoyle has a background in sports medicine he is able to distinguish an orthopaedic problem from a venous disease. Dr. Hoyle is one of the very few doctors within Southern California that is able to distinguish between the two and offers the correct treatment as necessary through diagnosis.
When Should I Be Concerned Regarding My Diagnosis?
If your vein doctor is suggesting multiple ablations or to receive treatment immediately, get a second opinion. Patients should NEVER feel bad about asking questions, inquiring about additional treatments, or feel pressed into making a quick decision. If a patient isn't sure about his or her options it may cause him or her to forego alternative treatment. Second opinions give the patients the ability to make the best choice for their specific condition.
Get a Second Opinion IF:
Your vein doctor is seeking to perform treatment immediately.
Your vein doctor is recommending more than 2 endovenous ablations.
Your vein doctor is not willing to provide a copy of your ultrasound image (not just the report)
Your vein doctor's ultrasound tech is incentivized to find abnormal vein problems.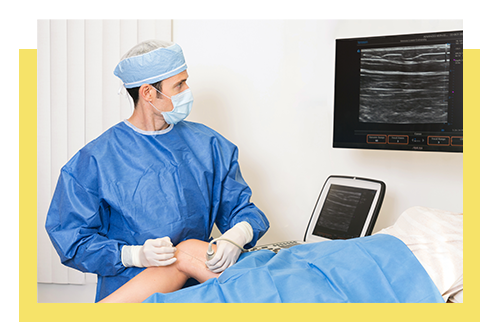 Advanced Vein Center
Vein Specialists located in Orange, CA
Advanced Vein Center was founded by California's leading experts and pioneers in the field of Phlebology (the specialty of vein disorders). For over 15 years, we have been delivering patients superior results while saving them thousands in treatment costs. All of our doctors are certified by the American Venous and Lymphatic Society as specialists in the treatment of venous disease. Advanced Vein Center is a renowned vein treatment center in Southern California specializing exclusively in the diagnosis and treatment of venous disorders including spider veins and varicose veins.
What Makes Us Different
Experience ♦ Ethics ♦ Results
When you trust your care to Advanced Vein Center you can feel comfortable in the confidence that your treatment is being at one of the most respected and ethical clinics in Southern California. All our procedures are done in our office on an outpatient basis with the use of local anesthetic and mild sedative if needed. This saves our patients thousands of dollars on expensive hospital bills. The patient is awake throughout the procedure and able to resume normal activity almost immediately.
Advanced Technology and Techniques
Advanced Vein Center is pleased to offer patients and clients flexible payment options including:
Most PPO insurances accepted
Medicare
Care Credit Financing Program Available
Credit Cards Accepted: Visa, Master Card and Discover
Please contact the office for complete coverage details and questions

















"I went to Dr. Hoyle and Advanced Vein Center for a second opinion after going to West Coast Medical where they wanted to perform 4 separate surgery's where I would be put under and would not be able to drive myself home after. Dr. Hoyle performed my procedure in 30 minutes in the office and I was able to drive myself home. Dr. Hoyle is excellent in his field."